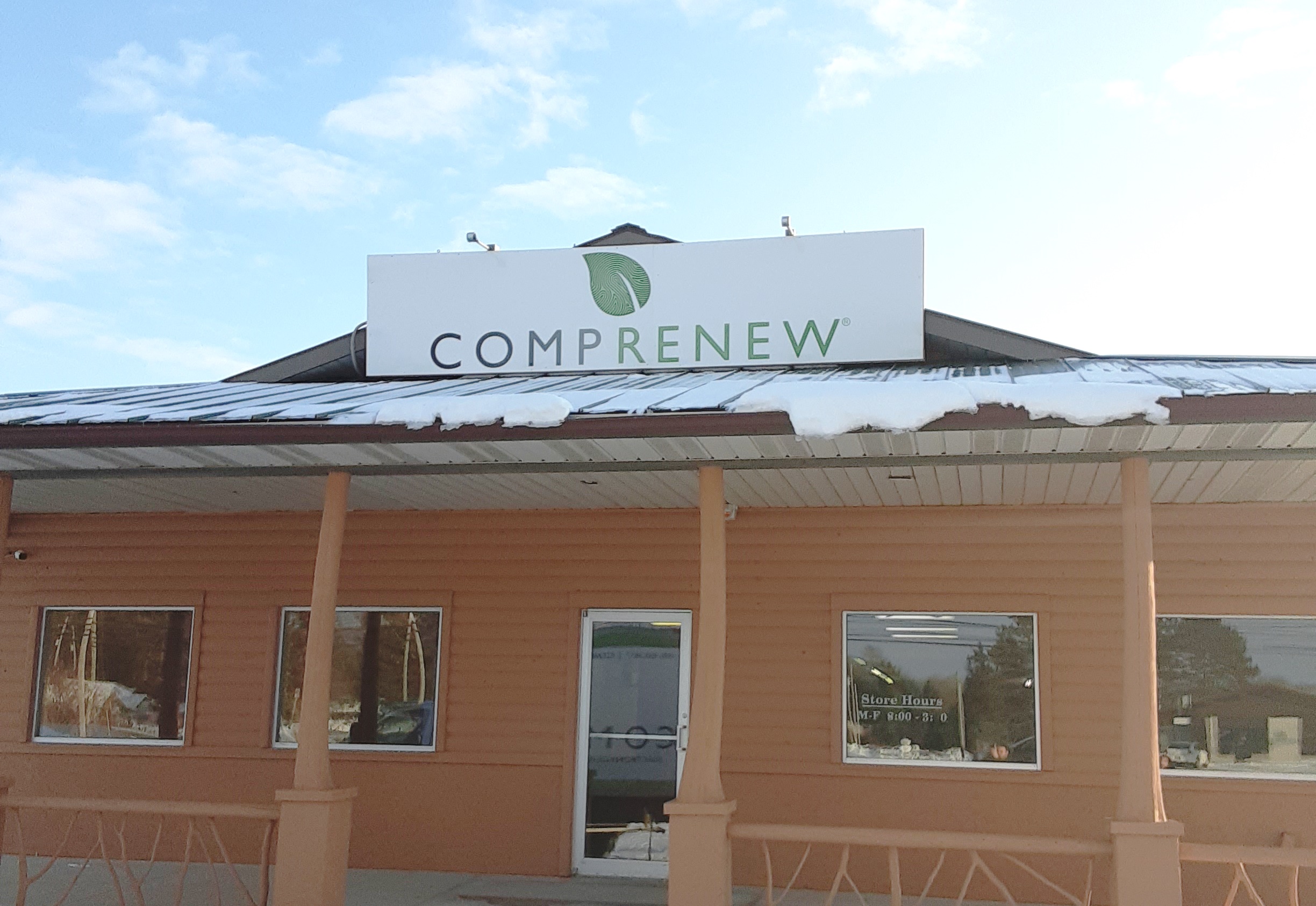 FOR IMMEDIATE RELEASE
January 8, 2020
833-COMPRENEW
(833-266-7736)
info@comprenew.org

GAYLORD, MI – Comprenew is excited to announce that they are hosting an electronics recycling collection event at their new location in Gaylord, Michigan, funded in part by the Michigan Department of Environment, Great Lakes, & Energy (EGLE). The event will be held on Saturday, January 25th from 9:00 a.m. to 2:00 p.m. at 1681 S. Otsego Ave.
Attendees will be able to dispose of electronic devices in a way that is environmentally responsible. Comprenew recycles all electronics except large home appliances. Examples of accepted items include computer equipment, mobile devices, televisions, cords, cables and batteries.  Secure document shredding will also be available at this event. A suggested donation of 10 dollars per vehicle has been requested to help support the effort.
"We are so honored to be a part of this community," said Scott Vander Kooy, founder and president of Comprenew. "We appreciate EGLE's help as we work together to protect this beautiful state."
All data-bearing devices will be cleared using leading industry practices for media sanitization. Comprenew's DataRIPTM security services program is completely compliant with HIPAA and NIST 800-88 requirements.
The Comprenew Gaylord site is open for electronics recycling and document shredding services Monday through Friday from 8:00 a.m to 3:00 p.m. The suggested $10 donation only applies during the collection event, so please call 833-COMPRENEW for standard pricing information.
Comprenew is a 501(c)3 nonprofit organization committed to protecting people and the environment from electronic waste through recycling, refurbishing, and data security services. They adhere to the highest possible industry standards, with both e-Stewards and R2 certifications. No electronic material is sent to a landfill or incinerated. Additionally, Comprenew provides digital equity programs and job-training to people experiencing barriers to employment. Learn more at comprenew.org.