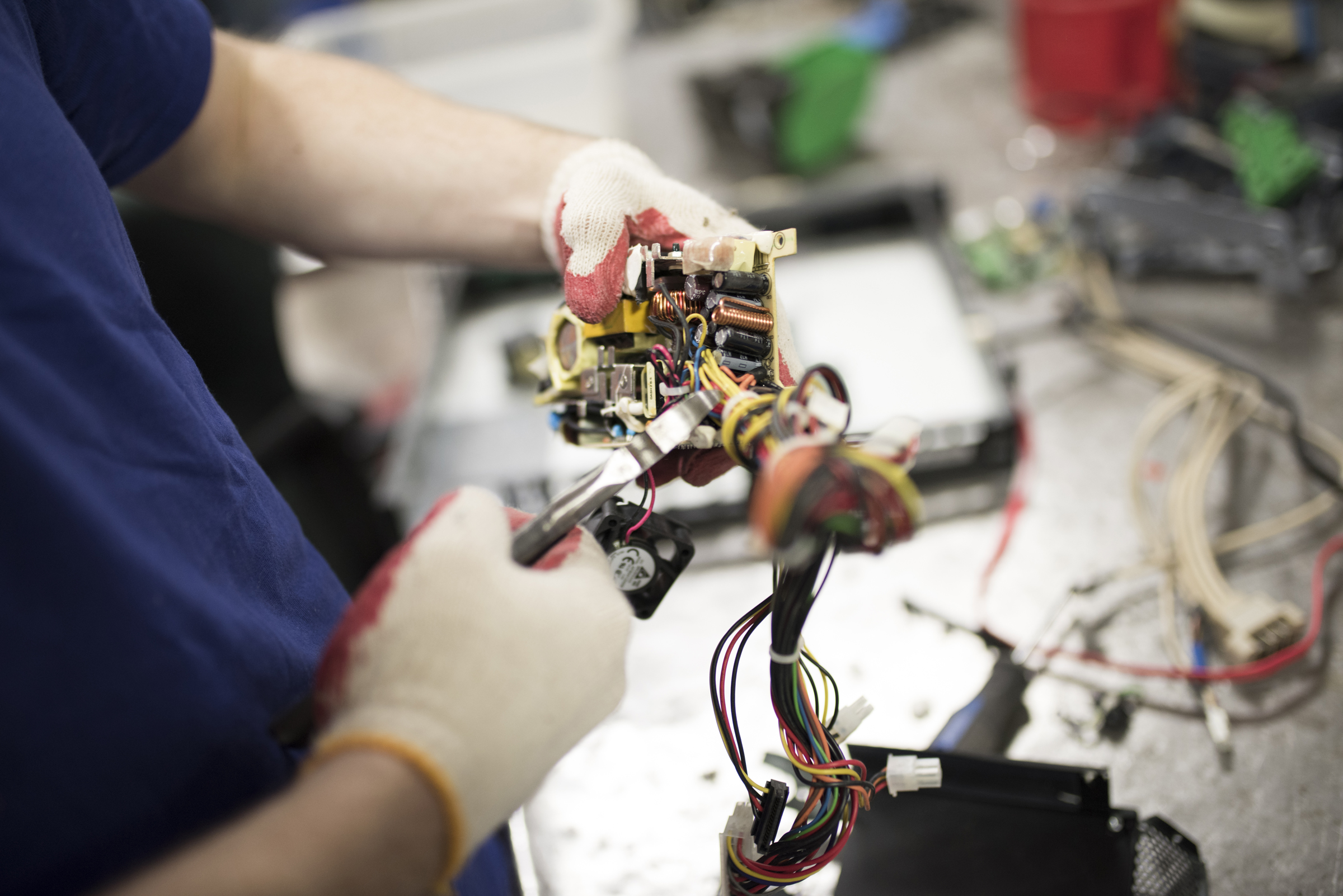 Join us for Coffee at Comprenew to learn more about our job-readiness and computer literacy programs!
Tour our electronics recycling/refurbishing facility as a great location for your workforce development clients.
Learn about our Job-Readiness Program and how we can meet your client's needs.
We aim to give people with barriers to employment a chance to expand their skill set under Comprenew's guidance. In partnership with a number of area agencies and organizations, this program provides under-served members of the community the opportunity to learn more about computers and other electronics by aiding us in the recycling process.  
Meet our supervisors who will work with you and your clients.
Connect with "Comprenew Connect" for clients needing computer training.
We now have our Comprenew Connect computer classes at our facility as well as sites around Grand Rapids for your clients' convenience.  Connect graduates of the 10- session course are given a voucher toward the purchase of a desktop or laptop computer from our Comprenew stores at a special reduced price.
Details:
Time: 10 – 11:15 AM
Date: Friday, November 2, 2018
Location: 629 Ionia Ave. SW, Grand Rapids, Michigan 49503
For more information contact: ddieleman@comprenew.org
No RSVP Required – Link to Facebook event can be found here.