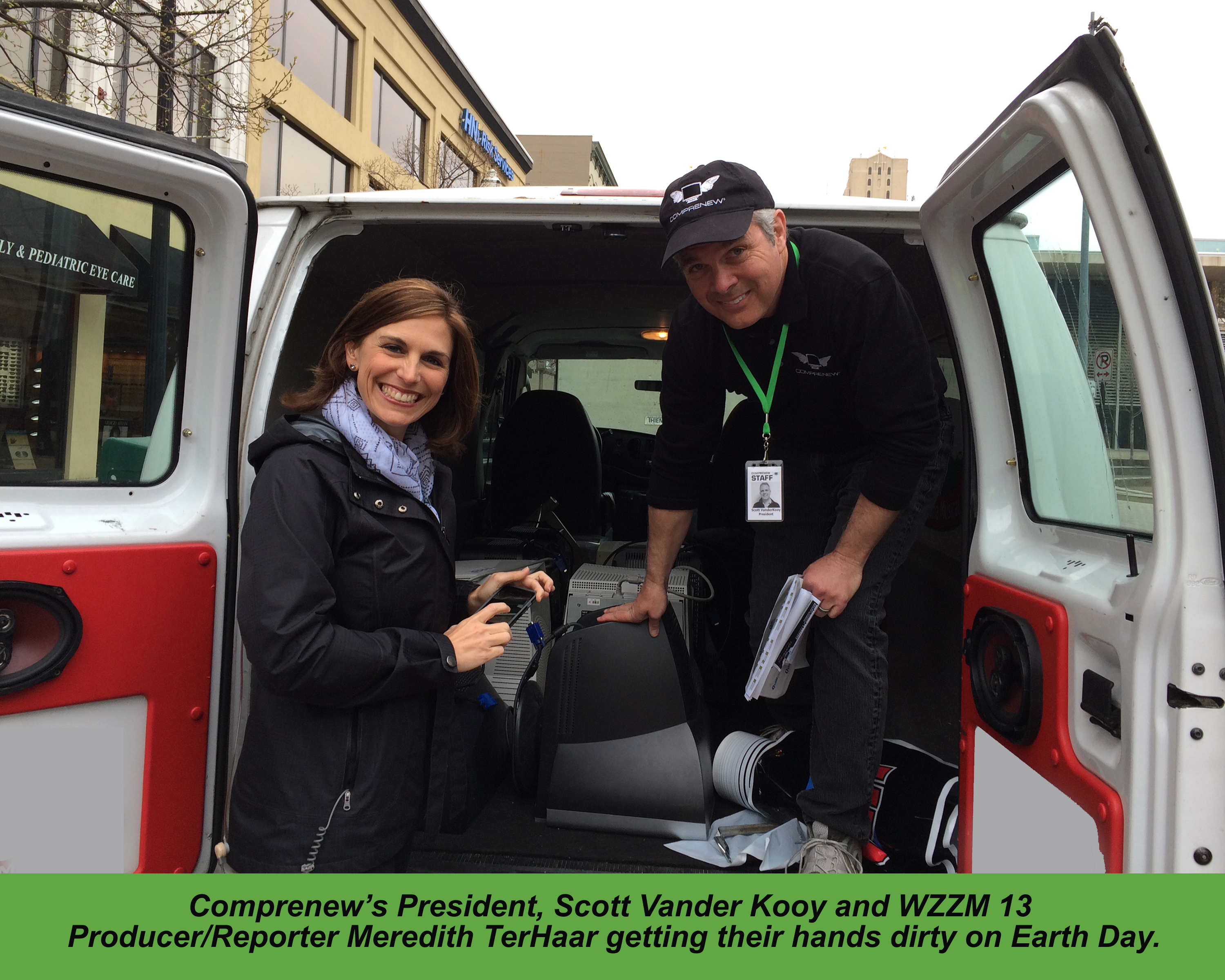 On Earth Day, Friday, April 22, Comprenew was downtown Grand Rapids along Monroe Center collecting CRTs for certified recycling. CRTs are old-style (box shaped) TVs and computer monitors. Each CRT contains five to ten pounds of lead. Thanks to residents and area businesses, Comprenew collected over 2,500 electronic devices! Thank you Grand Rapids for "Getting the Lead Out!"
Comprenew accepts almost anything with a battery or cord for certified recycling. For more information on year-round electronic device drop-off locations, please click here.
About Comprenew
Comprenew holds the highest levels of certifications in the country for data security and electronics recycling. Comprenew adheres to a strict zero-landfill, zero-export policy for all e-waste and our non-profit mission is to inspire communities to live and work in a sustainable manner. Currently, Comprenew has over 27 recycle drop-off locations throughout Michigan, including four refurbished-electronics retail stores. Money generated from Comprenew's retail locations goes directly back into the community by funding Comprenew's educational and workforce development programs for both adults and kids at-risk.