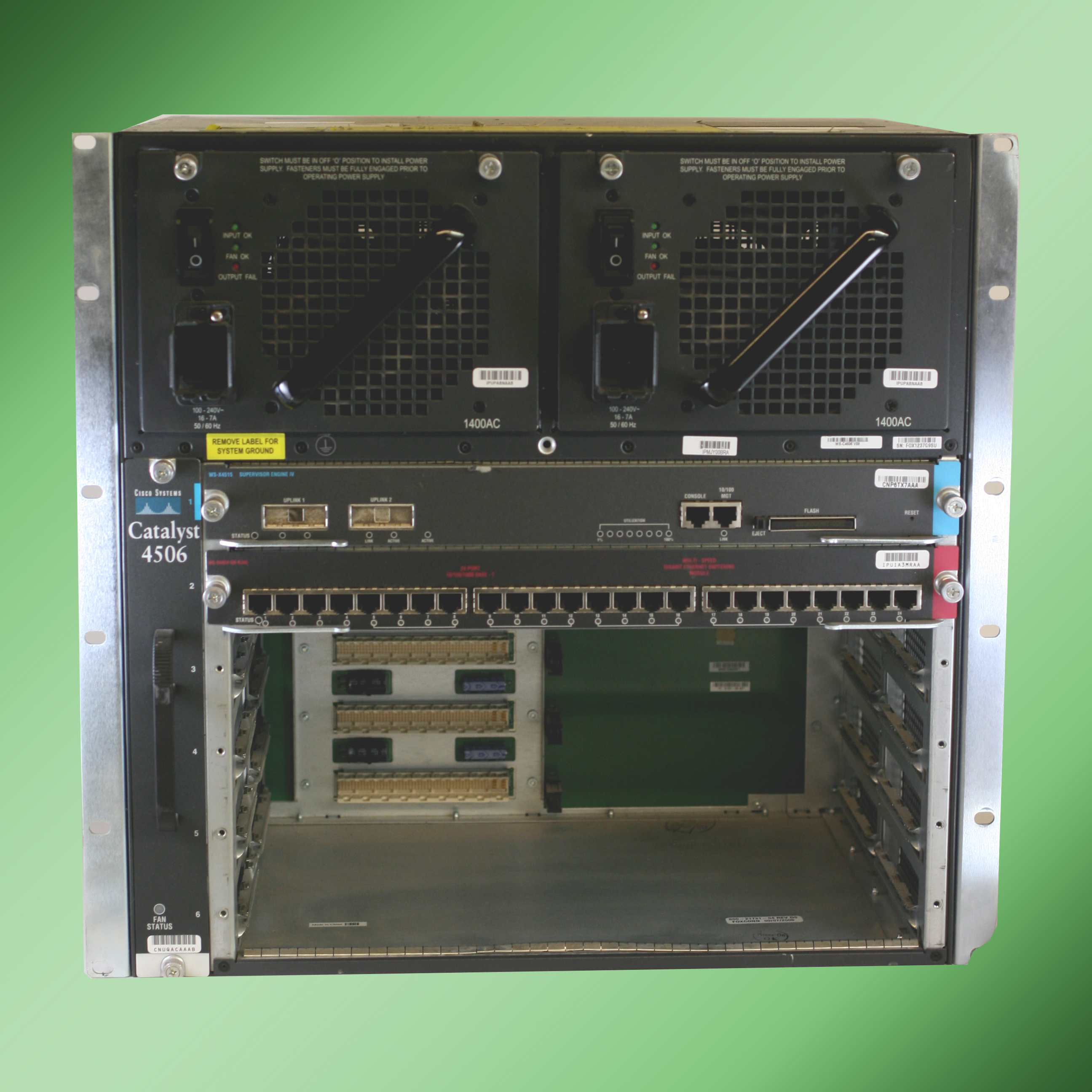 The Catalyst series of intelligent switches is a perfect solution for small to midsize businesses and hobbyists looking for a flexible platform that provides plenty of room for expansion and upgrades, while simultaneously maximizing network uptime.
Cisco has always been at the forefront of developing innovative networking solutions for both business and home applications. Their products are always highly sought after here at Comprenew, because of their proven longevity in terms of durability and practicality.
The Catalyst series of intelligent switches are no exception to the high standards of quality we expect from Cisco products. There is a wide variety of Catalyst models to choose from which offer various features and in some cases modular designs so you can find the right networking solution for you.
Measuring at 19 inches tall and 17 inches wide, the Catalyst 4500 series packs a diverse array of networking options into a small form factor. This model is powered by dual-redundant power supplies to maximize uptime. This feature is especially important for businesses running their own servers to ensure that their essential resources or websites are always available, even if one of the power supplies fails.
The 4500 series allows for the simultaneous use of 6 different modules including support for up to two supervisor modules, 48-port UPOE 10/100/1000 line cards,  24 and 48-port gigabit line cards, as well as fiber and copper line cards to meet the needs of larger enterprises. The versatile nature of the modular design of this product is invaluable to growing businesses or hobbyists whose products need to be able to expand parallel to their networking needs. The 2960 series include non-POE, POE, and partial POE models available with 8, 24, or 48 ports with some models featuring Ethernet uplink ports or a modular design. Finally, the 3560 and 3750 series support layer 3 (routing) capability, with the latter supporting stacking ports which allows for multiple switches to be configured by one master switch.
The Catalyst Series' command line interface avoids the complexity of a web interface making it extremely easy to configure. There are also a plethora of manuals and tutorials available online to further familiarize you with the features and commands supported by each model.
Here at Comprenew, we are all about identifying products that have the ability to maintain practicality and compatibility well into the future. We believe the Catalyst series of intelligent switches perfectly fit that mold due to their modular design and rugged construction. You can find Cisco's Catalyst series available at shopcomprenew.org.