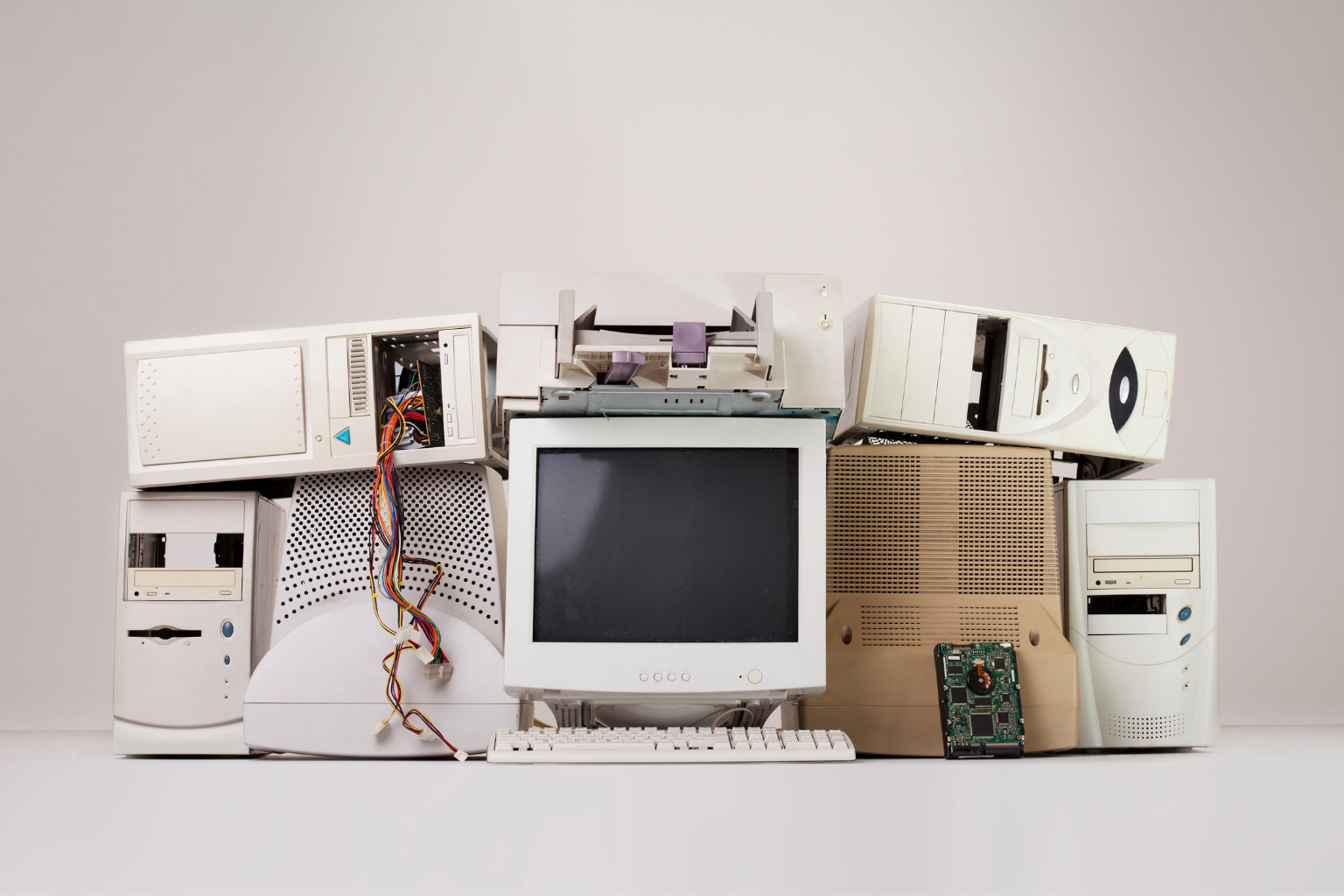 If you've asked this question before, you're not alone — it's a common question in our industry.
Most IT asset disposition (ITAD) companies charge fees to businesses and individuals alike when recycling certain items. We understand that it might be frustrating to pay a fee to recycle electronics — especially if you are used to recycling other items for free or even getting paid for scrap items. It may help to understand the reasons behind the fees.
Why Electronics Recycling Is Important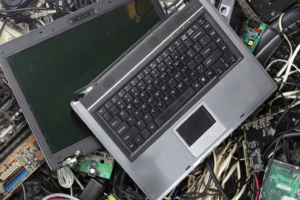 The electronics we use everyday contain hazardous materials like lead, mercury, cadmium, flame retardants, and more. Electronics recycling helps keep those hazardous materials out of landfills…and therefore out of our soil, air, and water.
As product innovation continues to grow, electronic waste does as well. According to Global E-Waste Monitor 2020, a record 53.6 million metric tonnes of e-waste was generated worldwide in 2019. This is why proper electronics recycling is so important.
Reuse is an important part of reducing e-waste as well. Refurbishing electronics extends the lifecycle and value of electronics, reduces waste and manufacturing costs, requires less energy than recycling, and provides job opportunities. For these reasons, we prioritize reuse before recycling at Comprenew.
Bringing Your Electronics to a Certified Recycler Is a Must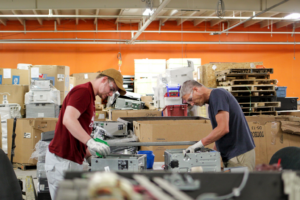 Unfortunately, the ITAD industry in the U.S. is largely unregulated. This can leave room for the improper disposal of toxic materials by some companies who claim to be electronics recyclers. It also means some recyclers have lax data security, leaving the door open for the theft of your sensitive information. Because of this, it's crucial to choose an electronics recycler with the right certifications.
Certifications like R2 and e-Stewards indicate a recycler who is committed to properly recycling your electronics and protecting your sensitive data as they do so. R2, or Responsible Recycling, ensures that the company abides by certain standards, such as prioritizing refurbishment, properly destroying sensitive data, tracking equipment, and maintaining legal compliance and sufficient insurance.
An e-Stewards certification requires even more rigorous standards, such as managing toxic e-waste using the highest standards, avoiding the export of toxic e-waste to developing countries, and guaranteeing responsible downstream management of toxic waste.
Comprenew is proud to be both R2 and e-Stewards certified. We maintain the highest possible standards for recycling your electronics, ensuring both the security of your data and a reduced environmental impact.
Why We Need To Charge a Fee To Recycle Electronics
There are a number of costs involved in recycling your electronics, including:
Equipment and labor costs. The equipment required to responsibly recycle electronics can be expensive. And the labor required to run those machines often constitutes the biggest cost for electronics recyclers and refurbishers.
The declining value of materials. Today's electronics contain lower amounts of precious metals than those produced two or three decades ago. Previously, electronics recyclers could harvest those metals and sell them, which helped to offset the costs of recycling. Some plastics also used to be more valuable, and were easy to separate and sell. But now, with fewer options for recouping the costs of recycling, electronics recyclers are forced to pass those costs on to the consumer in the form of fees.
Certification fees. At Comprenew, we are certified to the highest international standards in electronics recycling. To obtain and maintain these certifications, we pay substantial fees. We pay for the initial certification and for both planned and unannounced audits.
Data security. The cost of proper data destruction can be steep. At Comprenew, we handle all data-bearing electronics securely, with the leading data sanitization processes in the industry. Every electronic device we receive is sanitized as standard protocol.
Hazardous material handling. As we mentioned previously, electronics contain several types of hazardous materials that, if not handled properly, can pollute our soil, water, and air. They can also be toxic to those handling them during recycling. It is vital to have the proper recycling equipment and techniques to handle these materials while protecting our people and the environment.
These and other factors all contribute to the costs we incur to properly and responsibly recycle certain electronic items. This is why, in many cases, we charge a fee to recycle electronics.
What Items Does Comprenew Accept for Recycling?
At Comprenew, we accept nearly all electronics for recycling. From office and household electronics to computer components and accessories, we accept any item with a cord or battery, except for large home appliances. You can view the full list of electronics we accept for recycling here. We accept electronics for recycling from companies or individuals, and we even offer item pickup services!
Contact us today to discuss your electronics recycling needs or to schedule a pickup.