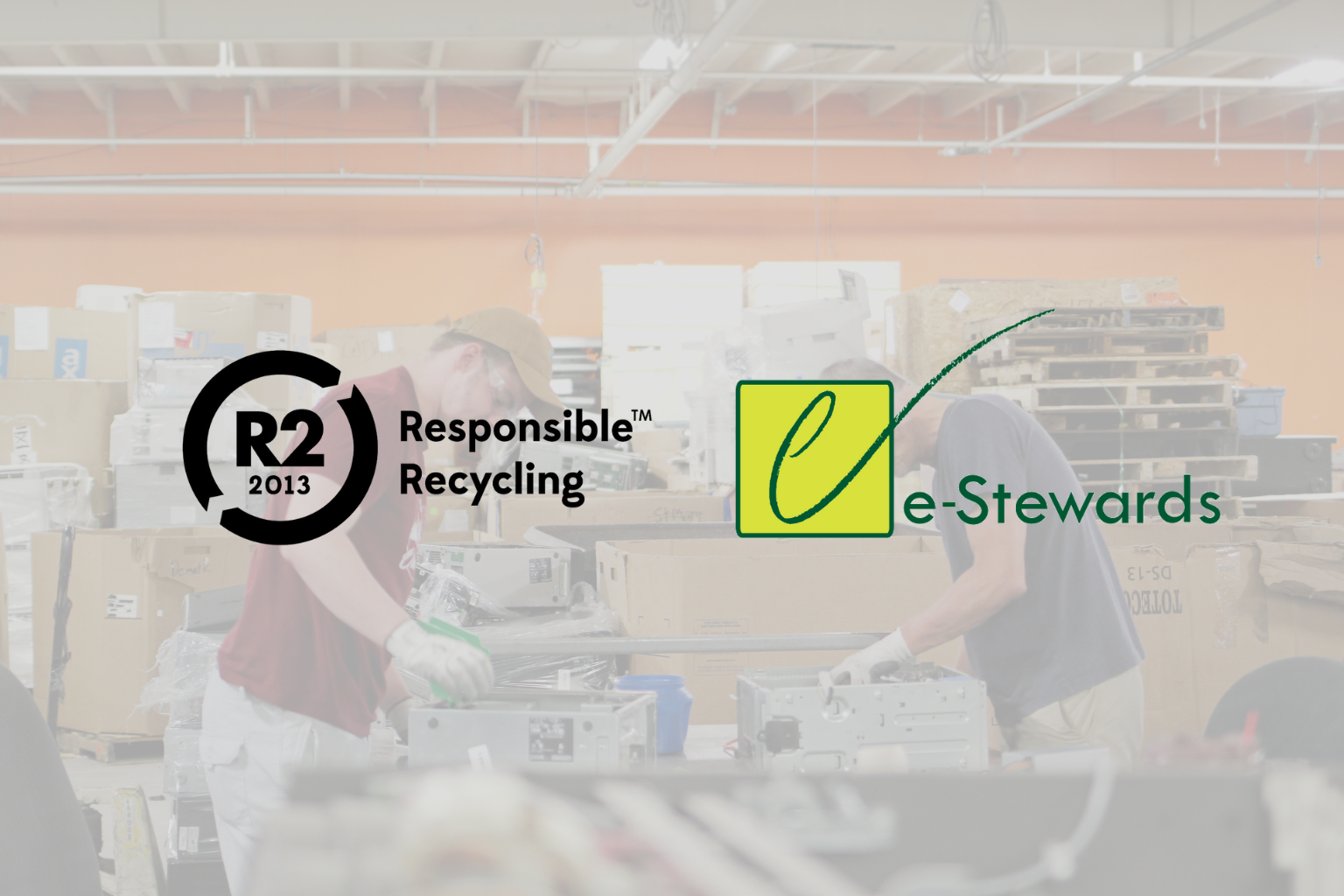 The IT asset disposition industry is largely unregulated in the U.S. This probably sets off some alarms…or at least it should. When businesses and consumers hand over end-of-life electronic assets, they hand over sensitive data as well. No one wants their personal data exposed, making them susceptible to fraud. What's more, businesses are legally obligated to make sure all customer data such as credit card information and personal identification information is thoroughly destroyed.
But where are the checks and balances that ensure a tight chain of custody? And how can you be sure your vendor is disposing of your electronics in an environmentally responsible manner?
Risks of using a recycler that is not certified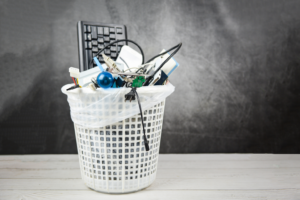 Sadly, many vendors simply view e-waste as trash and treat it as such. They don't worry about a tight chain of custody to protect proprietary or customer information and they don't take precautions to keep toxic materials out of landfills or to protect their workers who interact with those materials. Refurbishing equipment isn't a high priority for them which increases the amount of e-waste they generate.
In this all-too-common scenario, bad actors can easily take advantage of the laissez-faire mentality and weak chain of custody and steal sensitive information, resulting in hefty fines and a tarnished reputation that many individuals and businesses never recover from.
Worst case scenario, this can mean lose-lose-lose for you, the vendor and their employees and the environment.
So what can be done?
R2 and e-Stewards enter stage left.
What is R2 certification?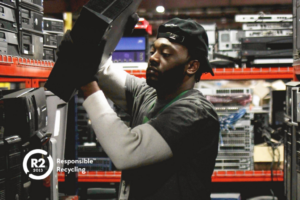 The "wild west" nature of the electronics recycling industry prompted Sustainable Electronics Recycling International (SERI) to create an environmental standard known as Responsible Recycling or R2.
This standard was created with guidance from the EPA, state agency regulators, electronics recyclers and refurbishers, OEMs, customers and other organizations not affiliated with the government.
Among other things, R2 certification ensures that vendors:
Prioritize electronics refurbishment whenever possible
Properly destroy all sensitive data
Monitor workplace health and safety
Maintain legal compliance
Carefully track all equipment
Maintain sufficient insurance to cover operations
What is e-Stewards certification?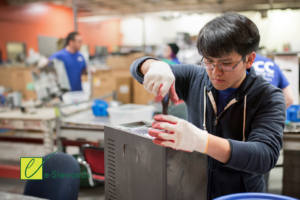 While the R2 certification is a step in the right direction, e-Stewards is even more rigorous in its standards and encompasses the R2 practices. With a heavy emphasis on environmental protection, e-Stewards prohibits the disposal of toxic e-waste in landfills and incinerators and confirms that the import and export of electronic devices meet the highest international hazardous waste standards.
Among other things, e-Stewards certification ensures that vendors:
Properly destroy all sensitive data
Operate with a tight chain of custody
Manage toxic e-waste by the highest standards to protect workers and the environment
Guarantee responsible downstream management of toxic materials
Utilize ethical labor
Avoid exporting toxic e-waste to developing countries
Greenpeace, the Sierra Club and the Natural Resource Defense Council all endorse e-Stewards as the highest industry standard for environmental protection.
Becoming R2 and e-Stewards certified
ITAD vendors who choose to get R2 and e-Stewards-certified pay a substantial fee and undergo rigorous annual audits of their operations. These certifications give clients peace of mind that they are working with a trusted vendor who responsibly handles their data and materials.
Did you know that Comprenew is the only nonprofit e-waste recycler in the world that holds both R2 and e-Stewards certifications? That's right. We want our customers to have the full assurance that, when they work with us, their data is secure and they are disposing of their end-of-life assets in a way that reduces their environmental impact as much as absolutely possible.
In fact, we refurbish any electronics we can, promoting reuse before recycling.
Contact us today to discuss your ITAD needs for your school, business or organization!