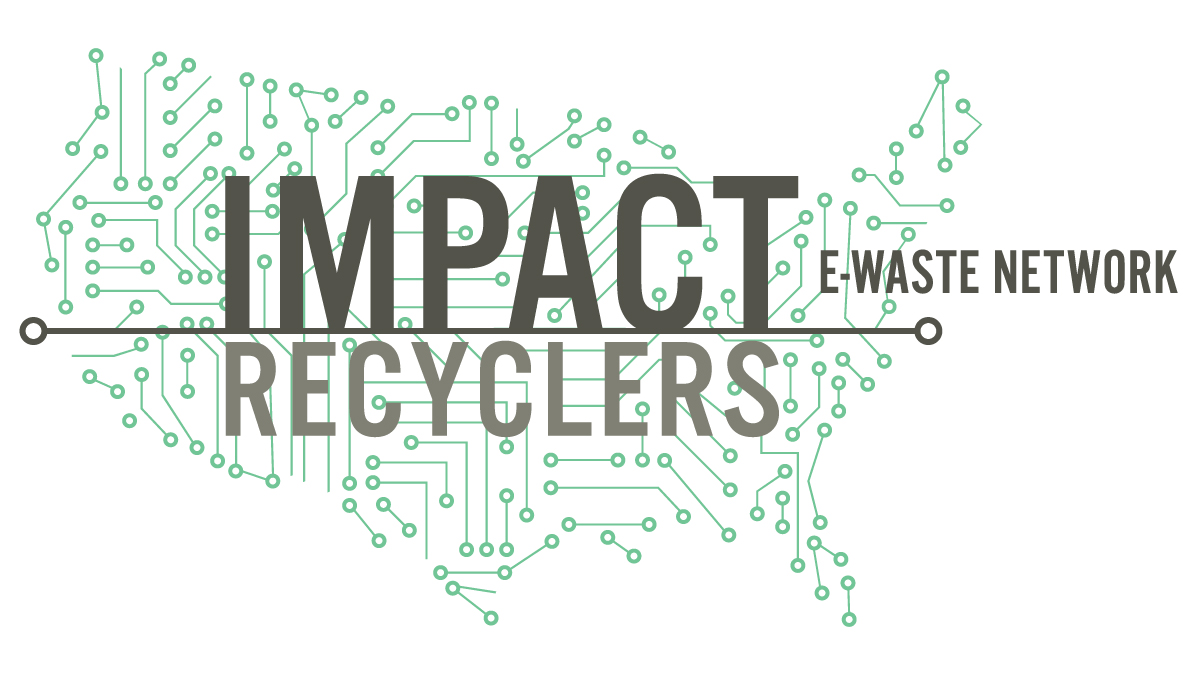 Comprenew is proud to announce that we have joined Impact Recyclers, a nation-wide network of socially-minded certified (R2 and/or e-Stewards) electronic recyclers.
All of the members of Impact Recyclers share a common purpose: they recycle, refurbish, and resell electronic waste (e-waste) to create jobs for people who would otherwise struggle to enter the workforce. Electronic waste recycling is a $20 billion industry with the potential to employ thousands while reducing the negative environmental impact of waste. Impact Recyclers is supported by REDF, an organization that builds and supports social enterprises that employ those who have the toughest time getting a job.
The Impact Recyclers network covers the United States and in addition to Comprenew (Grand Rapids, MI.) includes Blue Star Recyclers (Colorado Springs & Denver, Colorado), Isidore Recycling (Los Angeles, CA), Merit Partners (Stockton, CA), RecycleForce (Indianapolis, IN), ReWorx (Marietta, GA), Stanley eWaste (New York, NY), and Tech Dump (Minneapolis, MN).
"Joining Impact Recyclers is a natural fit for us," said Scott Vander Kooy, President of Comprenew. "We can now offer our multi-state customers a consistent nationwide service approach using the safest and most secure practices in the world. Most significantly, our largest customers can be assured that their resources are being used to strengthen communities by employing people who traditionally have had barriers to employment. Impact Recyclers is a community we can learn from and contribute to."
About Comprenew
Comprenew is a nonprofit social enterprise dedicated to inspiring environmental care and increasing vocational preparedness for all people and segments of society through best practice technology recycling services. Comprenew's performance and mission is based upon the training and employment of people who have traditionally had barriers to employment including refugees, inner-city youth, and those with mental and physical disabilities. Comprenew has a close working relationship with many corporations, municipalities, and nonprofit organizations. Comprenew maintains 25 manned collection locations across the state including four Comprenew stores that sell refurbished electronics. Comprenew is R2 and e-Stewards certified.