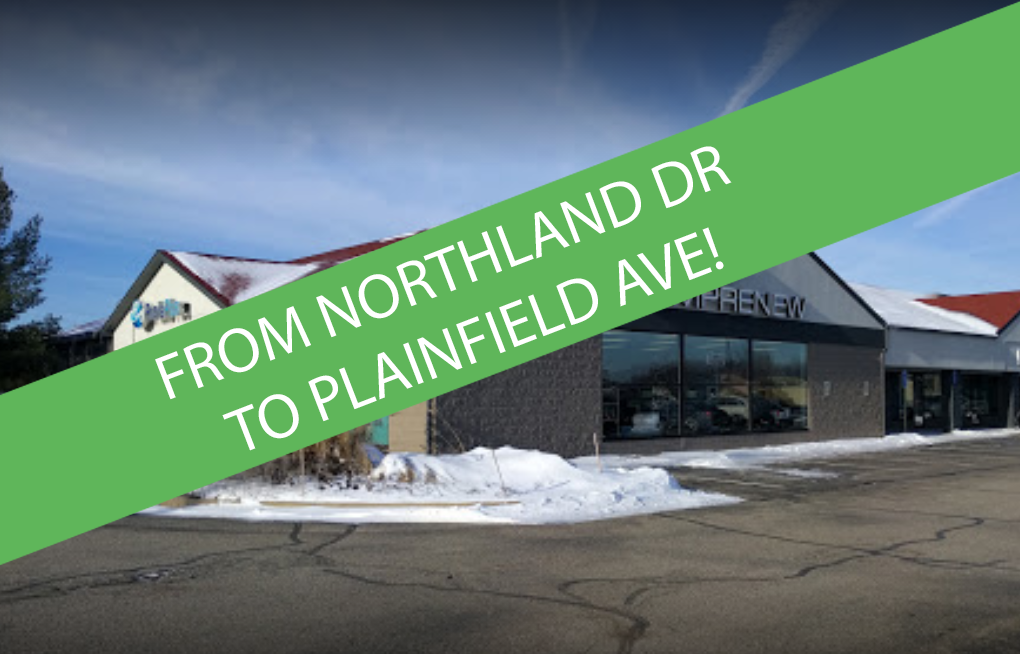 Comprenew, a nonprofit electronics recycler and refurbisher, announced this week their plan to move from 5157 Northland Dr. to a new space at 4186 Plainfield Ave across from Lowe's. This new location is easy to spot from Plainfield Ave and is just 1.5 miles from I-96. A grand opening is scheduled for Monday, March 1st, and hours of operation will be Monday through Saturday from 10 AM-6 PM. Any changes to this timeline will be communicated promptly.
This location will offer warrantied refurbished technology at an affordable price and will be a convenient space for the community to drop off electronics for proper and certified recycling. When you shop or recycle with Comprenew, you are helping protect people and the planet from the threat of electronic waste, while also supporting efforts to improve access to technology for people experiencing hardship. Last year, Comprenew was able to help 98 families receive free or discounted computers through the Connect All Michigan Program.
The store located at 5157 Northland Dr. will remain open for shopping, repairs, and recycling drop-off through the end of February. Should you have any questions, please call us at 833-COMPRENEW (833-266-7736).