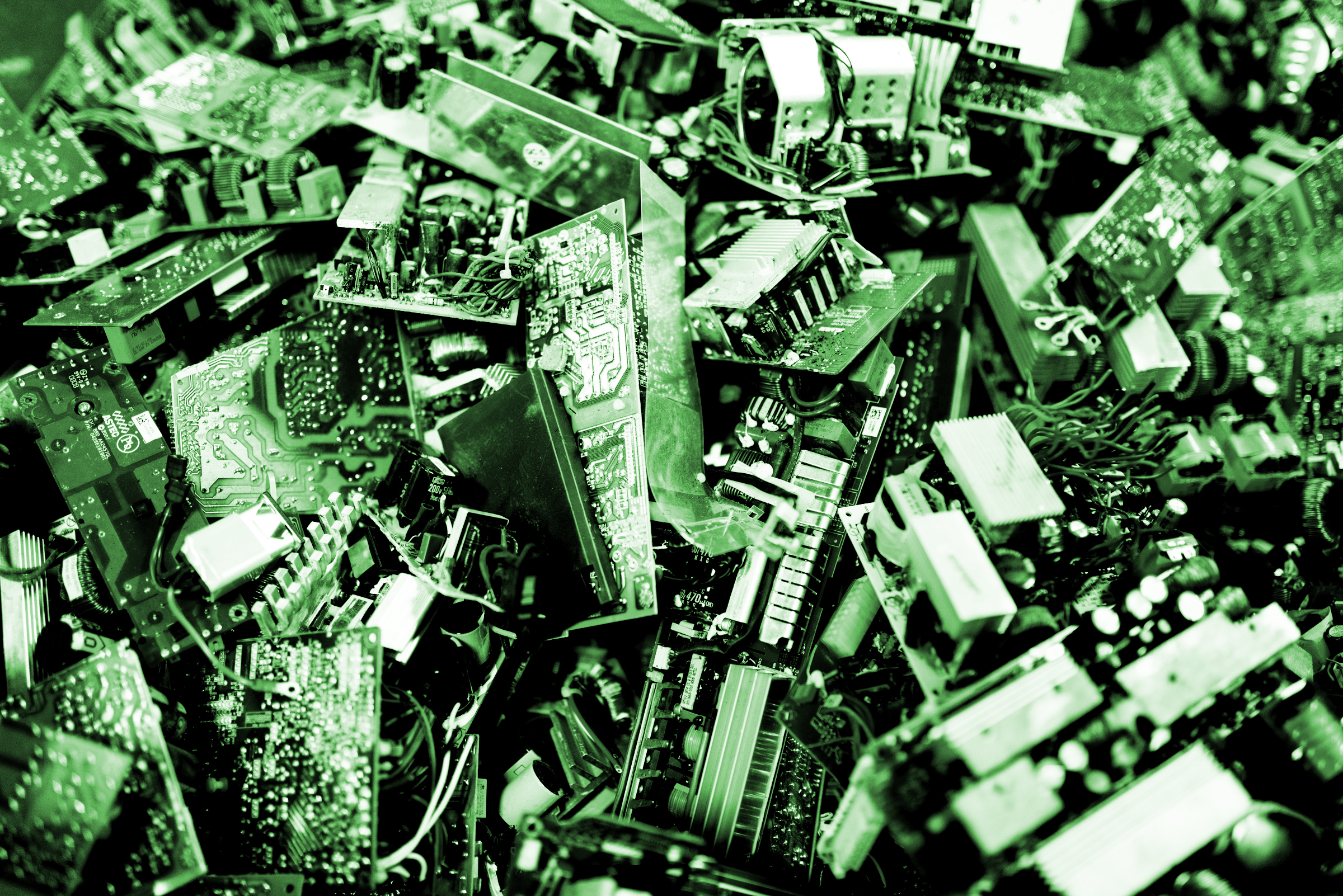 Comprenew recently was awarded a grant from the State of Michigan to expand its PureMAPP electronic collection and education program. Comprenew currently has over 19 PureMAPP sites across Michigan and is looking for business partners to help sponsor 10 containers for 10 new drop-off locations.
What is PureMAPP?
Comprenew® partners with Michigan municipalities, counties, townships, cities, and the State of Michigan's Department of Environmental Quality (DEQ) through their PureMAPP program, which provides year-round permanent electronics collection sites throughout the state. This program welcomes residents and small businesses to disposal of unwanted or nonworking electronics in a safe, contained environment for recycling.
You might wonder why electronic hardware is considered toxic waste. The answer is that the electronic waste crowding our landfills contains:
• Lead • Mercury • Copper • Cadmium • Beryllium • And many other hazardous chemicals
*Dioxin, the king of the toxic waste dump, permeates the plastic that holds computers together.
These hazardous toxins often contribute to birth defects, cancer, kidney failure, learning disabilities, intellectual disability and behavioral problems.
How can your business help?
Comprenew and the State of Michigan need your support in helping to create more safe drop-off locations throughout the state by sponsoring a PureMAPP container. Click on the documents below for sponsorship details and company benefits. If you have any questions, please contact Kristen at kcichon@comprenew.org.
PureMAPP Sponsorship Opportunities