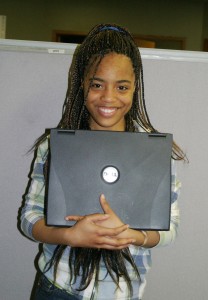 The Comprenew Academy comes to an end on August 13, but what a great summer it's been! The Academy is an environmentally-focused program for at risk inner-city youth that provides mentorship, direction, and preparation for the workforce.
Our goal for each student is that they leave this summer's program with skills to help them set and follow through with goals, apply their skills in school, and become successful in the workplace no matter where they go or what they do after high school.
The Academy day is divided into morning classroom time and afternoon "real-world" work experience (time) here at the Comprenew's Ionia Street Facility.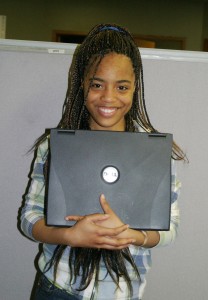 Classroom curriculum includes:
Communication skills
Work Ethics and Etiquette
Goal-Setting
Resume writing and job interview skills
Team Building (how to work together)
Conflict and Resolution Management
Being punctual, taking personal responsibility for actions, and having a positive attitude toward work and study are reinforced daily.
We conducted a mid-term exam on the classroom material and evaluated job performance to imitate a real employment setting. A satisfactory review was rewarded with a wage increase.
Comprenew Academy students are paid for their work and classroom time, Monday through Thursdays. Fridays are optional field trip opportunities to area colleges or recreational and educational settings.
Our mission is to help restart our student's lives by giving them the education, tools, and confidence to be successful in life.